● Series B round with the investors Swiss Life Asset Managers, Rivus Capital, Bonventure, SIGNA, EWE, Momeni, Swiss Immo Lab

● Digital metering service solutions for the real estate and energy industry to reduce energy consumption in buildings and enhance the customer experience.

● Holistic full-service approach as well as SAAS model for self-billing of energy costs by real estate owners and administrations.
BERLIN/MUNICH, November 12, 2021 - RIVUS CAPITAL, P&P Group's investment platform specializing in urban tech, has joined COMGY, an energy metering service provider for real estate, as lead investor in a €25 million financing round. The Series B round provides the Berlin-based company, founded in 2017, with growth capital to expand in Germany and the EU. To date, the 60 employees already manage over 60,000 apartments and commercial units in their own operating system. Comgy GmbH's business model is based on providing tenants, owners and asset managers with daily transparency and automated billing of energy consumption in real estate through digital solutions. In this way, untapped energy-saving potential is to be leveraged in line with national and European ESG regulation and climate protection legislation.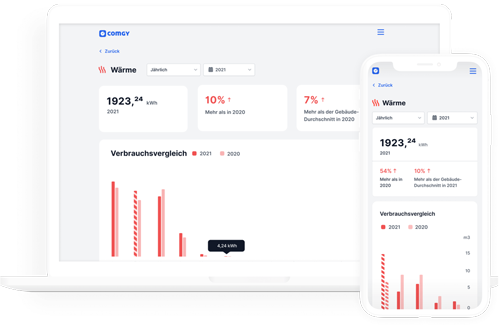 Comgy is developing its own operating system for this purpose, the Comgy submetering OS, which enables users to manage the entire value chain - from the installation of metering technology to final billing - efficiently and digitally. The company acts as its own full-service metering service and offers the Comgy OS as a white-label SAAS solution. The latter enables real estate companies and the energy industry to offer modern metering service solutions independently. Comgy thus operates at the interface between CleanTech and PropTech and makes a valuable contribution to the digitalization of the real estate industry with its product.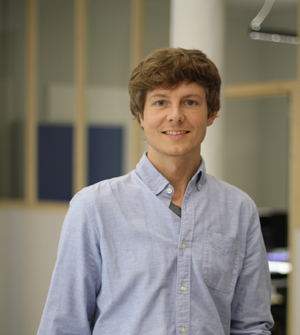 CEO and co-founder Ruben Haas explains: "The climate crisis is the great challenge of our time, which we all have to face. In addition to more regulation and a change in consumer awareness, the solution can only come from technological innovation. This is our living conviction in our mission to help the real estate industry - which is currently still responsible for 40% of global CO2 emissions - to become climate neutral. We are pleased to take new strong partners on board as shareholders, who will support us on this further journey.
unterstützen."
"The topic of ESG is rapidly gaining importance in society as a whole and especially in the real estate industry. Without digital consumption data transparency, we cannot derive adequate recommendations for action to reduce energy consumption. Comgy delivers the best solution here for all market participants - with clear recommendations for action to save energy", adds Mark Harré, Chairman of the Advisory Board of Comgy and Managing Director of SIGNA Equity. Source: Comgy
"The rapid growth over the last three years shows that Comgy's formula for success has been embraced by the market. We firmly believe that the Comgy team will continue to expand its technology leadership and sustainably change the metrology market for the benefit of all stakeholders," said Jannis Roser, Managing Director of RIVUS CAPITAL.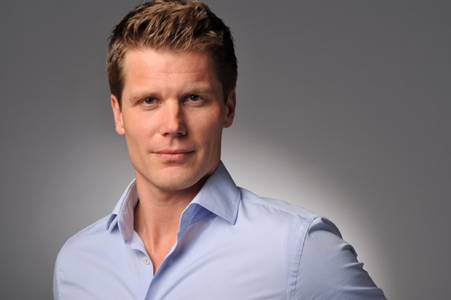 About Comgy
As a provider of intelligent metering services, COMGY is an important climate partner for the real estate industry for increasing the energy efficiency of buildings. Through continuous digitalization and automation, COMGY creates maximum efficiency in the measurement, visualization and billing of heating costs. The focus is on continuous and comprehensible consumption feedback for tenants to enable cost savings of 10-30% as well as to avoid unnecessary heating cost back payments. This benefits tenants, owners and the environment alike. The COMGY service portfolio ranges from a full-service solution for the real estate industry to modular self-service (SaaS) products for self-billers, energy service providers and other metering services.
About the company
COMGY was founded in 2017 by Ruben Haas, Lukas Krauter and Simon Stürtz in Berlin and manages over 60,000 residential and commercial units in Germany and the EU with 60 employees.
About Rivus Capital
As an independent investment platform, initiated by the P&P Real Estate Group, Rivus Capital makes direct investments in established, but also in young companies. The investment focus is characterized by our roots: Real Estate, Infrastructure and ESG (Environment, Social, Governance). These three segments are grouped under "Urban Tech". Rivus sees real estate as central to urbanity and supports the sustainable connectivity and innovative development of cities. Rivus is a next-generation private equity platform: capital by entrepreneurs for entrepreneurs. Together with visionary and strong personalities, we want to develop and build sustainably successful companies. As an investor, we support not only with capital but also with network, digitization experience and expansion expertise.
Press contact
Comgy GmbH
Manuel Gonzalez Fernandez
0151 212 625 70
manuel.gonzalez@comgy.io
Rivus Capital
Kerstin Flohr
Maximilianstraße 20
80539 Munich
0171 771 803 4
info@rivuscap.com